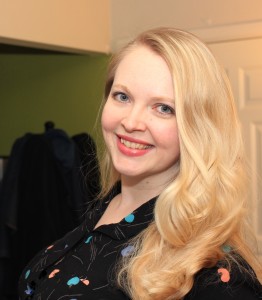 Rental clothes are fun, you guys. I've never been into fashion. I still feel weird posting pictures of myself in different outfits. But since I joined Gwynnie Bee and I have a revolving closet door of new goodies, I realize how much fun it can be to try to put outfits together. In a good outfit, I feel confident, and I carry myself that way. At 5″10″, plus sized and wearing heels, I know that I have a large presence. But it feels nice to be noticed, especially if I put some effort into my appearance.
Yesterday I had dinner at my boss's house, so I decided that I'd wear the top I'd been saving with a skirt that's been hanging in my closet for quite some time. I had fun picking out a blue belt and turquoise bracelet to go along with it, and even though you could call my outfit "loud," I still felt pulled together. I wore an IZOD jean blazer since our spring weather is cool (I got an awesome deal at a thrift store for it), comfortable mary janes by SoftSpot from Footsmart, a belt from Old Navy, a bracelet from my Mexican vacation, and a coral skirt from eShakti.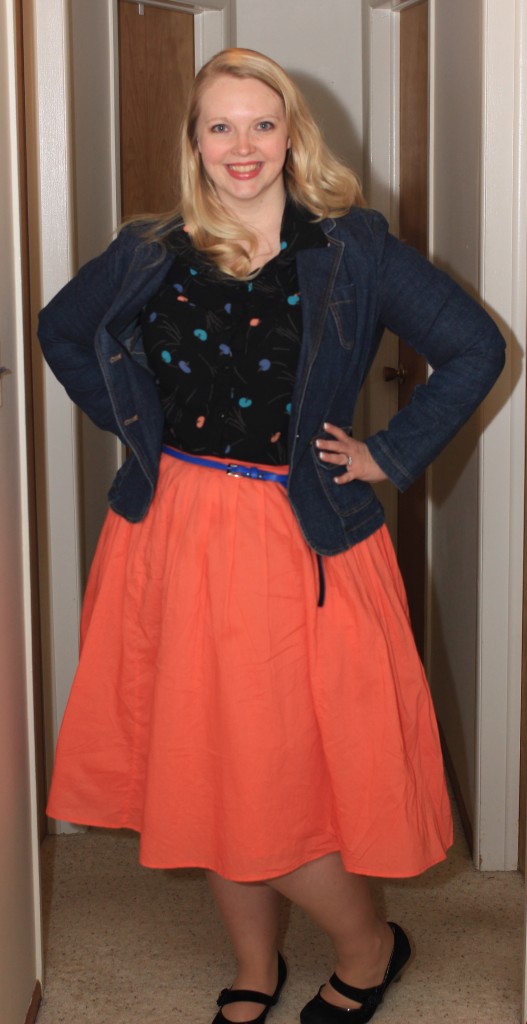 At CVS, where I stopped to pick up wine and chocolates to take to the dinner party, a stranger said to me, "I saw you get out of the car. You look beautiful." Wow! The cashier complimented me, too. It's nice.
This top is a cute one. It's the Joey top in Black from Thread & Butter. I'm wearing it in a 1X. The fabric is butter soft and it has a light stretch. It's very boxy and unstructured, so I tucked it in with a belt. Overall, it's extremely comfortable, high quality, and I love the print.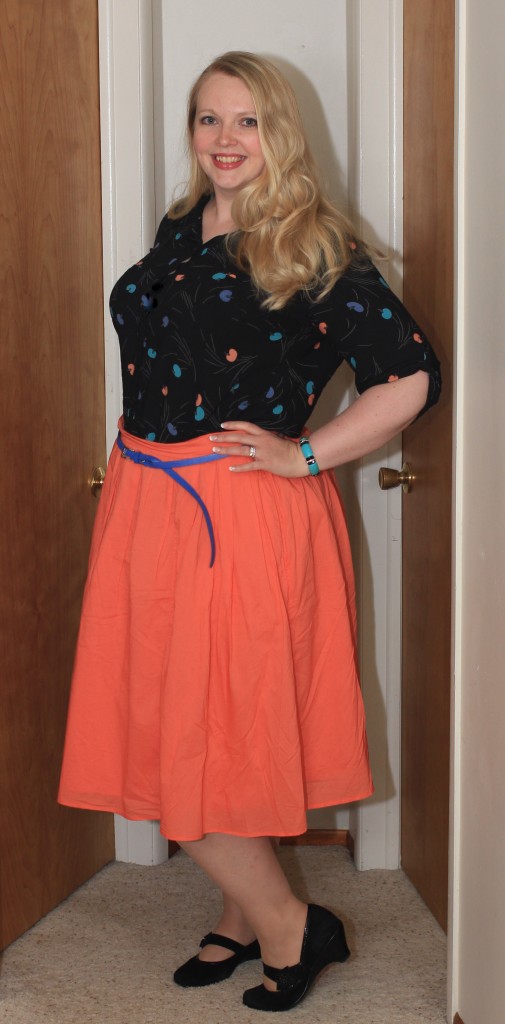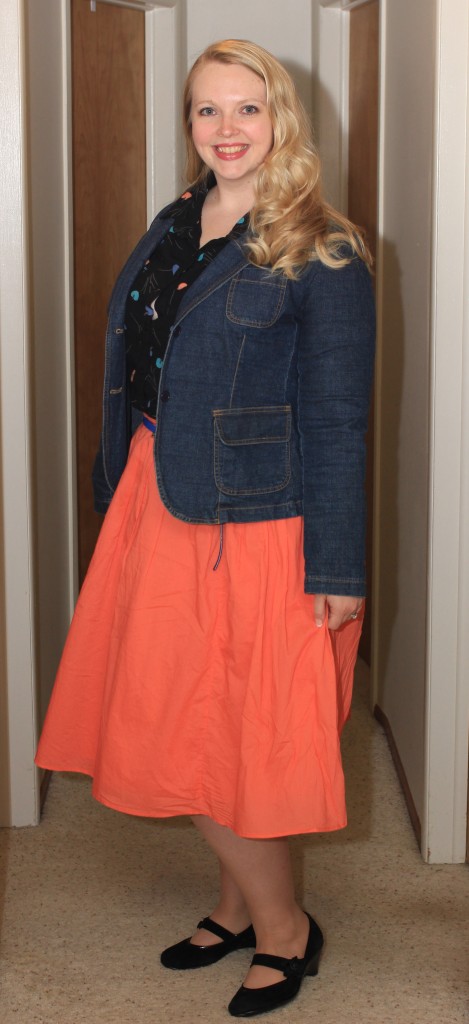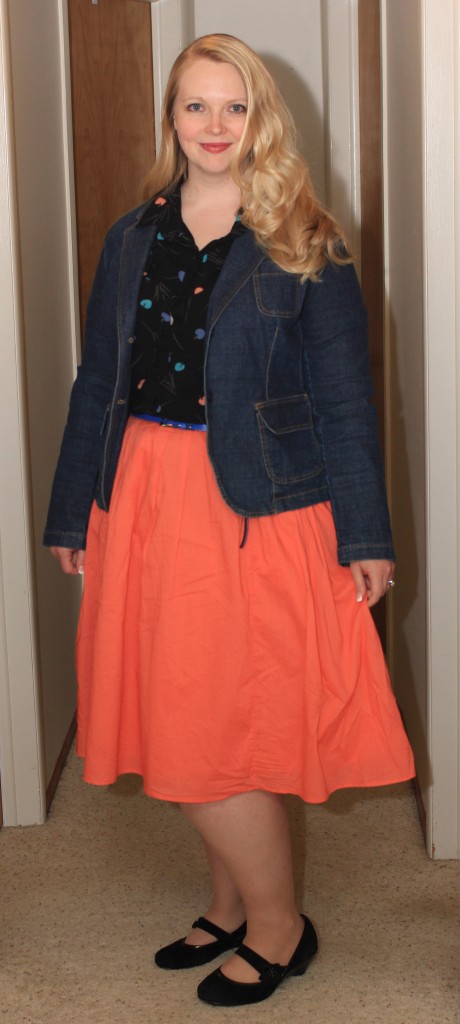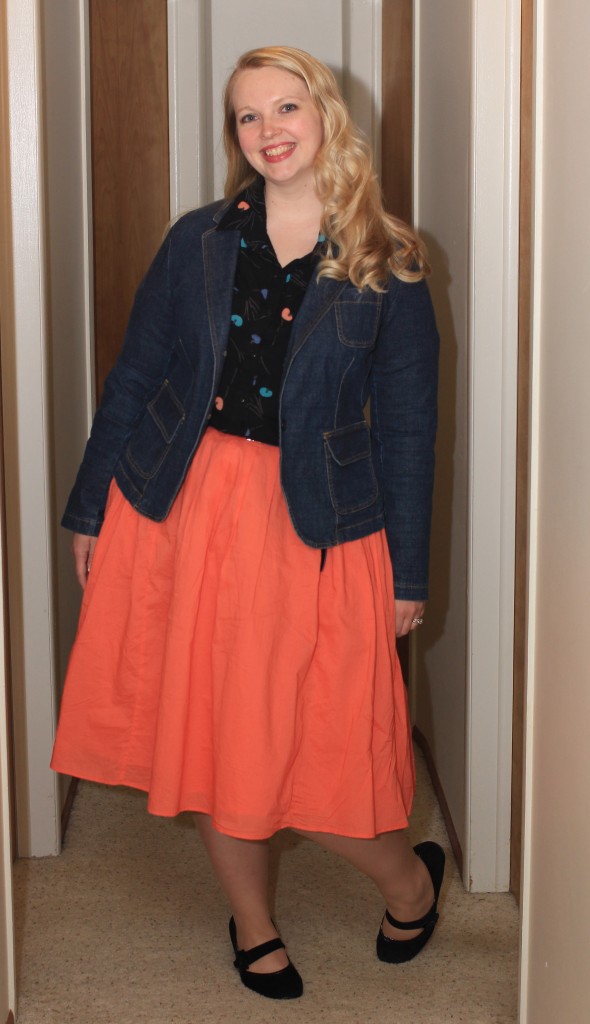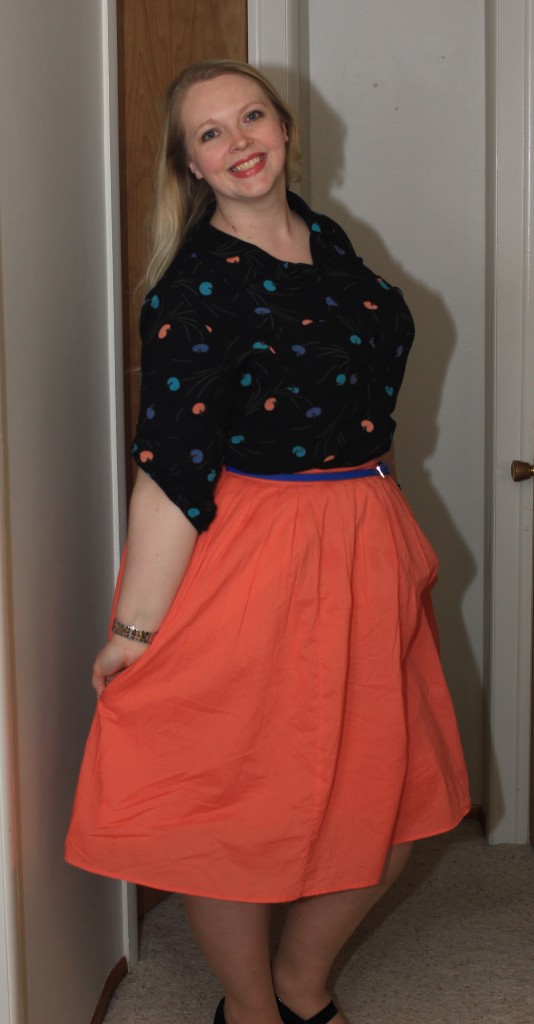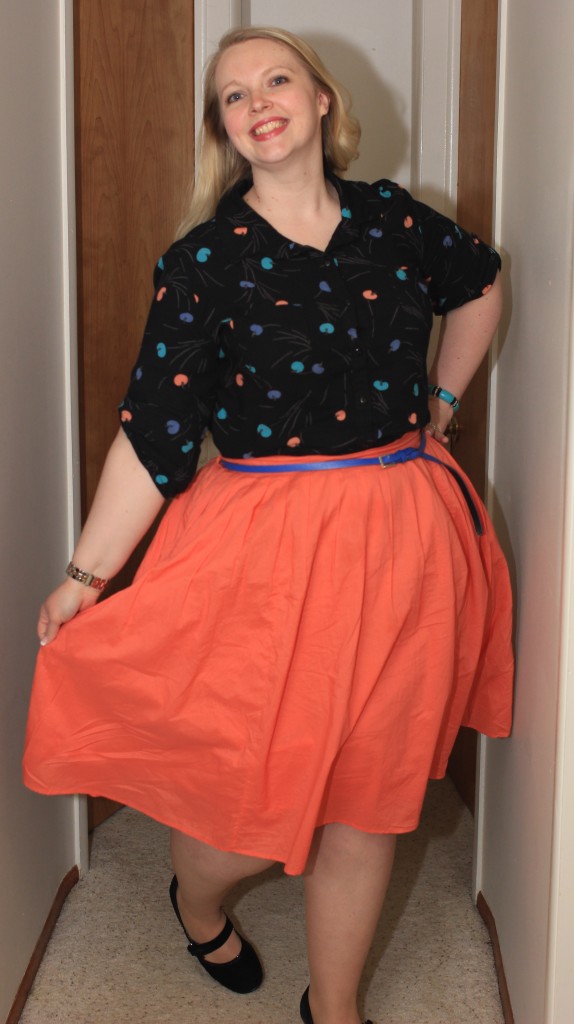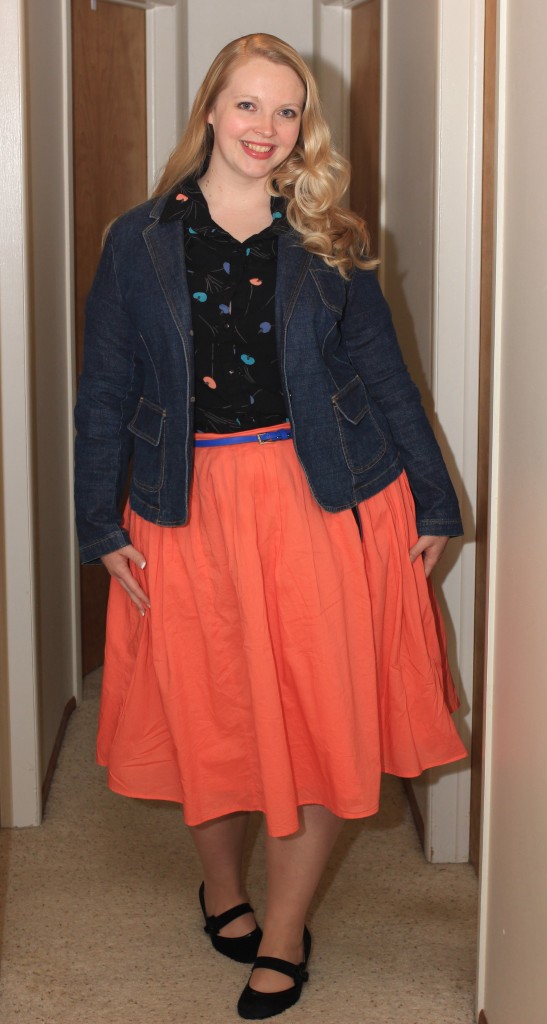 I still recommend Gwynnie Bee overall. If you want to join for their 30 day free trial, click my referral link, and I will get a free garment for a month!